Planet Bounce is an action packed multiplayer space combat game for up to 4 players. Play co-op or single player in many unique game modes.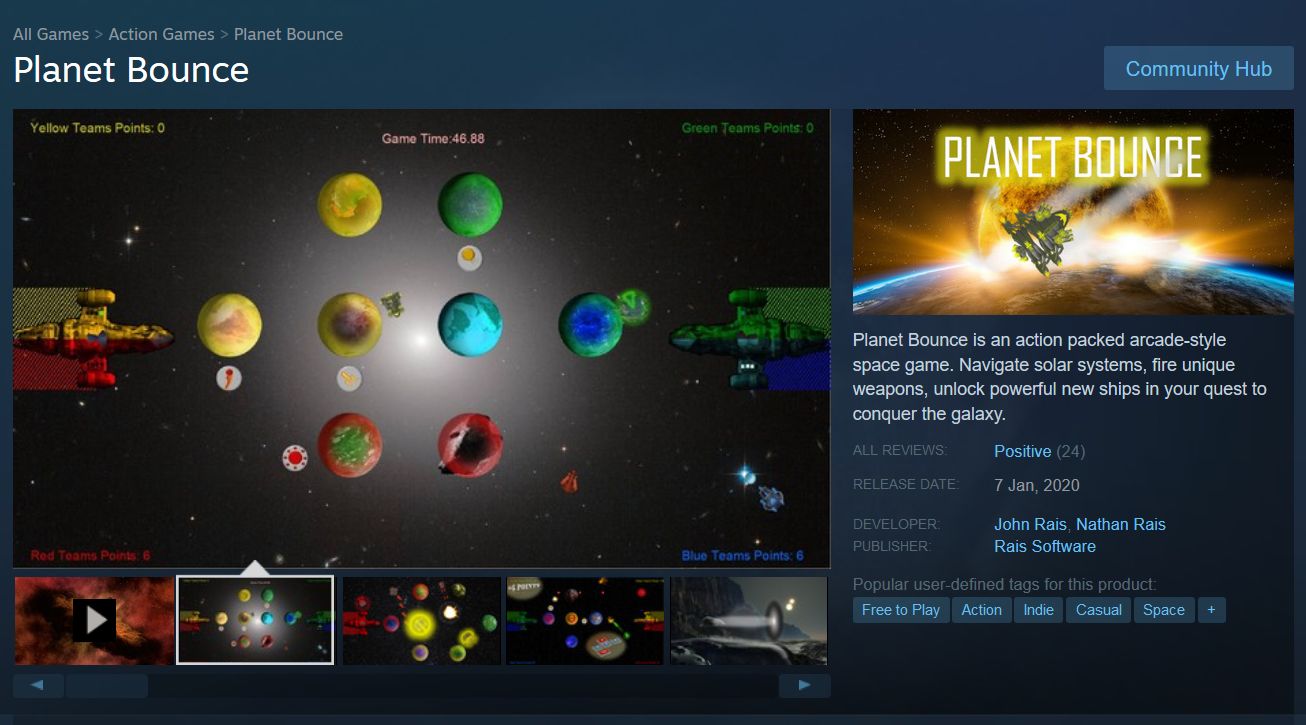 Version 5 features a massive expansion to the game features! Along with 29 new scenarios and intense multiplayer, the new game features dozens of new ships and hundreds of upgrades you can unlock as you advance in ranks.
Fly your space ship through the galaxy bouncing off planets. Fire special weapons to annihilate your opponents! This is an addictive, simple and great space combat game for all ages.
Planet Bounce 5 contains tonnes of new features which we are excited to present:
GALACTIC CAMPAIGNS
An extensive new campaign with 29 scenarios. Fight across the galaxy against multiple alien races in an intense battle to defend and to conquer.
100'S OF UNLOCKS
25 Ranks, 11 Ships, 10 Special Weapons, 9 Maps, 8 Galaxies and over 50 new Planets to unlock as you destroy your opponents.
3 NEW GAMEMODES
Strike, Steal, or Takeover your opponents as you fight an ever changing battle. Master three unique styles of fighting with ever increasing power and weaponry.